Contact Us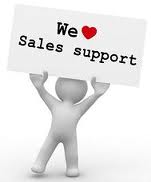 If you would like to place an order or enquire about any of our products please don't hesitate to call us or your states sales representatives.
All new application forms will be reviewed and approved at the discretion of Hale Imports Pty Ltd.
If you are already a existing customer and would like online access please contact our office for your log in details.
Head Office
4-19 Rodborough Road, Frenchs Forest, NSW 2086
Phone: 02 9451 2822 Fax: 02 9975 5684
Email: orders@haleimports.com.au
Open 8am to 4pm - Monday to Friday
Sales Agencies & Sales Representatives
NSW
Powell Agencies
0408 913 877 Phil Powell
phil@powellagencies.com.au
0409 913 877 Glennis Powell
glennis@powellagencies.com.au
VIC
Hale Imports Pty Ltd
0411 425 246 Colleen Porter
colleen@haleimports.com.au
QLD
SRS Agency representation
0418 409 111 Stephanie Stach
stephanie@srsagency.com.au
WA
Nie Agencies
0419 197 609 Kate Nie
katenieipad@gmail.com
TAS
Top Shelf Agencies
0408 231 079 Aaron Szczerba
aaronszczerba@yahoo.com.au
SA
JK Agencies
0418 999 256 Jason Kirkwood
jason@kirkwood.id.au